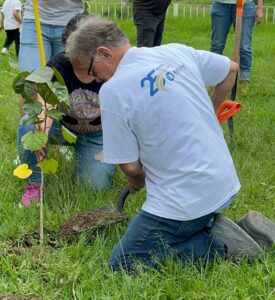 Celebrating 25 years of unparalleled luxury and service, AirLink Executive Flights took to Parque La Cardona this past 5th of August. In collaboration with the local government, we planted trees, reinforcing our commitment to environmental responsibility.
The event symbolized not just our success in offering world-class private flight experiences but also our dedication to social responsibility. Our team's collective effort in tree-planting illustrates our belief in not just leading the industry but nurturing the world that sustains us.
Here's to 25 years of excellence and a future filled with growth, innovation, and sustainability.